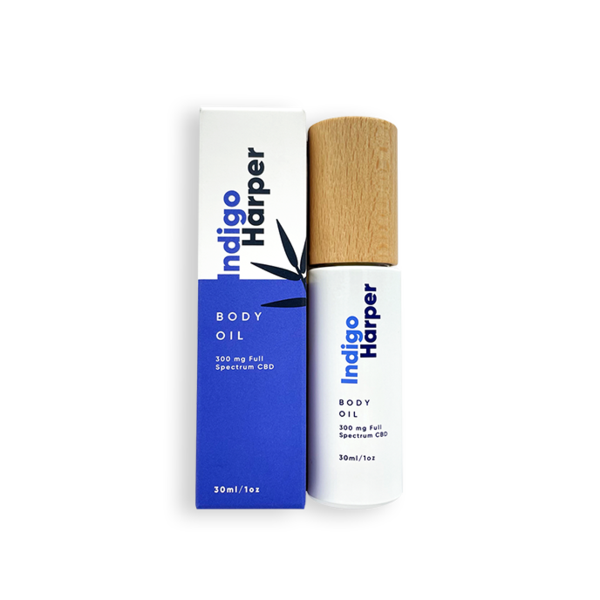 Body Oil
Turn dry skin to silky-smooth with ultra-hydrating body oil made with a botanical blend of 300MG broad spectrum CBD, arnica montana, vitamin b6, tea tree, fresh eucalyptus, calming lavender, and soothing ylang-ylang.
Body Balm
This is it! The tried-and-true velvety balm that started Indigo Harper. A buttery thick comfort-inducing balm made with 510MG broad spectrum CBD, sustainable 100% beeswax, calming lavender, and fresh eucalyptus.
Body Spray
Calm overly sun-kissed skin with 510MG broad spectrum CBD, refreshing aloe vera, and restorative arnica montana. It's a one-of-kind body oil spray that's more than just a post-sun savior, it's a powerful botanical blend created for daily use with tantalizing scents of ylang-ylang, eucalyptus, and lavender.
INGREDIENT PHILOSOPHY
Indigo Harper has been nearly 3 years in the making because we take our time to create powerful botanical products we can stand behind. Our ingredients are hand-selected and 3rd party laboratory tested, complete with Certificates of Analysis (COA) for each product.
THC-FREE Broad Spectrum CBD
A 100% organic CBD blended to be the ultimate miracle-worker: rich with ingredients to help support healthy inflammatory function, natural mobility, and standard recovery.
Arnica Montana
An all-natural perennial herb revered for centuries due to its ability to help facilitate normal inflammatory function and recovery.
Lavender
A beloved botanical oil that may assist skin texture and appearance, complete with calm aromatherapy benefits.
Ylang Ylang
A beloved botanical oil that helps to calm and rejuvenate the skin's appearance.
Tea tree
An plant-derived oil that contributes to natural skin rejuvenation while providing balance to oily or challenging skin types.
Eucalyptus
An energizing botanical oil that studies have shown may contain antimicrobial properties.
Vitamin B6
An essential vitamin with ingredients that may help to protect and maintain the healthy function of our body's largest organ, the skin.
Aloe Vera
An ancient herb that helps to support the skin's hydration and clarity, especially after poolside sunny days.
Aninha Del Prette
Brentwood, Tennessee
This product has been a lifesaver. It helps with my anxiety, stomach issues, joint pain, tiredness, general aches, and so much more. I recommend this to anyone.
Andrew Anderson
Centerline, Michigan
This product is a huge time saver. I spray some , and get almost instant relief and without any messiness. Highly recommend. BTW just saw this featured on NBC News.
Candy Abati
Plantation, Florida
Great on the go product, super convenient, and reduced my aching muscles almost instantly.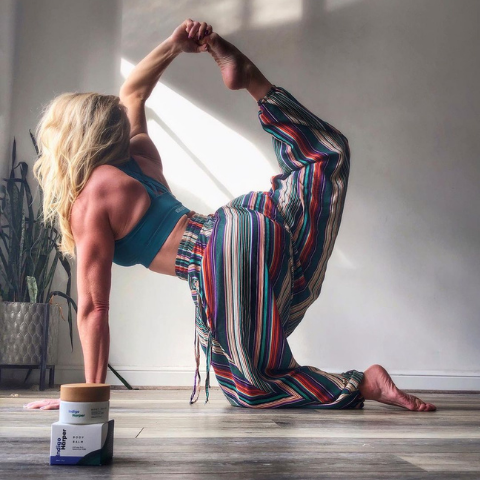 Instagram stream
@indigoharper
SUBSCRIBE & SAVE
10% OFF
Never pay full price again, you're part of the family now!
NO STRESS
We're here to support you. Cancel or change anytime - no obligation.
FREE SHIPPING
Get Indigo Harper delivered to your door free of charge in the US.